Caring & Sharing East Sussex "Live more simply that others may simply live"


Welcome to Caring & Sharing East Sussex
Caring and Sharing is a scheme which raises money by sacrificial giving. Members belong to groups, mostly in Anglican churches in East Sussex. Money saved by making a small change in our lifestyles is given to one or more of our 14 overseas projects which provide basic necessities for very poor people.
A MESSAGE FROM OUR PATRON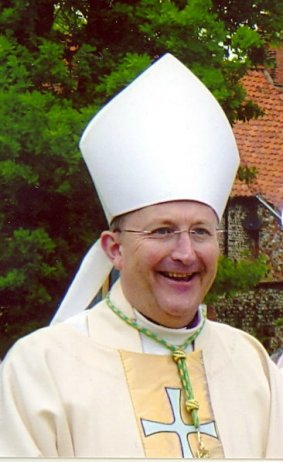 Dear Friends,
I was honoured and delighted to be invited to become Patron of Caring and Sharing. Although I've retired as Bishop of Blackburn, it is Chichester Diocese where I have served for the longest period of my ministry. I had just become Vicar of Mayfield when Caring and Sharing was launched in Eastbourne in May 1982.

At both St. Dunstan's Mayfield, and St. Mary's Eastbourne where I ministered we had an encouraging number of Carers and Sharers. It is wonderful news to hear that over the 31 years £2.5 million has been raised for the very varied but also much needed projects we have supported in some of the poorest areas in the world. We must never lose sight of the aim of Caring and Sharing. Of course the finance is important and needed for the many projects, but God doesn't just work through the cash we give.

It is the prayer and the small sacrifice we make that is so important to enable others lives to receive a small blessing.
We are so used to hearing about a few people earning salaries that look like a telephone number, and we increasingly talk in terms of billions of pounds being spent on big national projects. Such colossal sums can cause us to forget that God will and does achieve His purposes through those small sacrifices you and I make, and our prayer, which we often feel is very feeble, but actually brings power and grace to others because the Holy Spirit makes it His own. After all these years of Caring and Sharing – and there are so many to thank for their faithfulness – let us renew our commitment to Prayer, Sacrifice and Giving, and leave God to do the rest.

And do encourage others to become Carers and Sharers with you. While we want to encourage many more groups and individuals to join in throughout East Sussex we have groups in other parts of the Diocese and country. So, please 'come on board' and make that sacrifice that those who have so little in this world may enjoy just some of the basics we all take for granted. I hope as a fellow Carer and Sharer I can be of help to you all in some small way, + Nicholas

EVENTS
Our 2021 Eucharist will be on Saturday 2 October 2021 at 11am at St Peter's Church Chailey.